Written by Willy Prasetya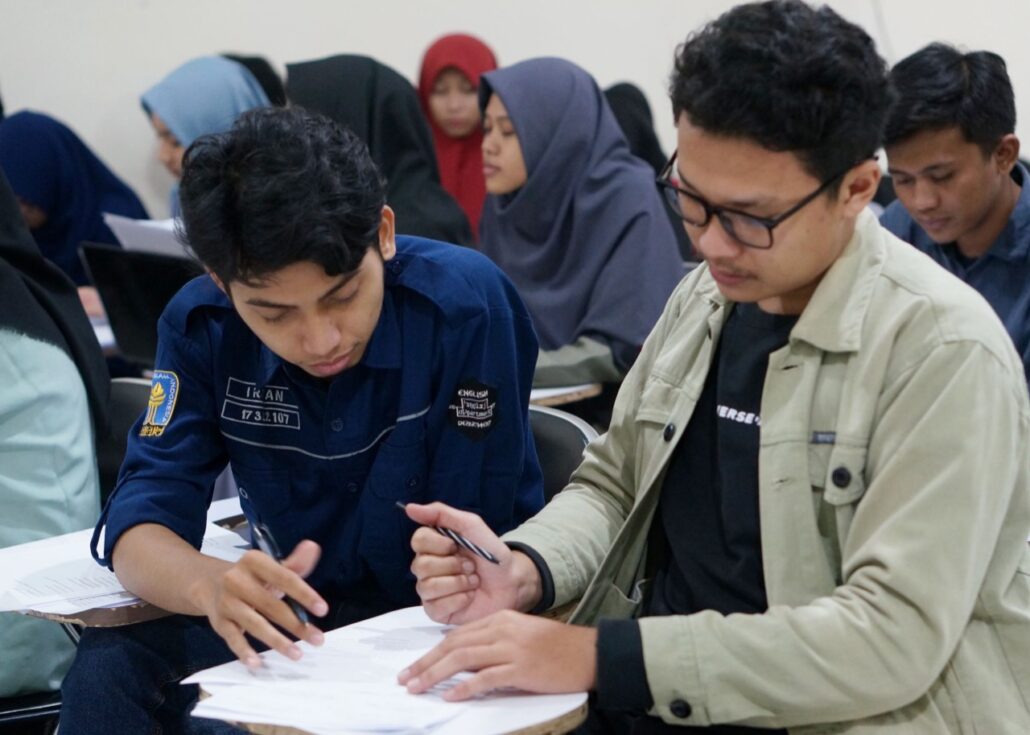 Photo by the Author
When COVID-19 struck, all classes were shifted online. Teachers were working hard to find the best way to deliver lessons online, while students were struggling to deal with challenges in online learning. Despite the great effort to make online learning as meaningful as face-to-face classes, there are things in college life that will never be replaced.
Missing the taste of independence
As universities were closed due to COVID-19, most of us went back to our parents' houses. Since then, we have been living under our parents' authority once more. The responsibility to do household chores or to help our parents at work becomes inevitable. While some of us can balance our time for coursework and home duties, some others are having difficulties in dealing with multiple responsibilities.
In addition, while living with our parents, it is likely that we are missing the opportunities to practice independent decision-making that we did when living far from home. We stopped having our own routines, cooking our own meals, managing money for ourselves, choosing what non-academic activities to follow, or making other decisions related to our personal lives without much intervention from our parents.
Missing the social dynamics
I personally believe that what makes college more memorable is not the coursework but the social dynamics. Hanging out with friends, having an argument with a professor, doing something silly that makes everyone laughs during a class, and falling in love with a classmate will always be relevant topics to discuss even long after we graduate from college. While coursework in college makes us more knowledgeable, it is the social dynamics that makes us mature.
Conflicts, such as a quarrel with a roommate over the responsibility to clean the house, a disagreement in a student organization meeting, or a tension between two friends due to miscommunication, are important parts of social and emotional development for young adults . Due to campus lockdown, there are fewer interactions among us, resulting in fewer social dynamics.
It is true that online communication still enables us to stay in touch with friends and teachers. However, online communication also makes it easier to avoid conflicts or problems by simply turning off notifications or being irresponsive. In face-to-face college interactions, that is less likely to happen since we still need to attend classes in person and see our classmates or friends, including the ones we are having a problem with.
With the prolonged campus lockdown, a few of us may experience reverse culture shock when we have to go back to the complex social dynamics in college after the pandemic, particularly if staying at home has become the new comfort zone for us.
Every cloud has a silver lining
Despite what is missing from college life during the pandemic, we have the chance to learn new things. Online learning enables us to use various virtual tools and navigate the Internet more efficiently. In addition, by staying at home almost all the time, we can learn new skills, such as cooking, making arts and craft, or decorating rooms.
More importantly, this pandemic has taught all of us to appreciate things that we used to take for granted: greetings in the hall, small talks while waiting for classes, food sharing with friends during lunch, and many more. When the pandemic is over, hopefully we will rebound to a life full of appreciation and gratitude.
https://pbi.uii.ac.id/wp-content/uploads/2020/07/WhatsApp-Image-2020-07-18-at-11.54.01.jpeg
913
1280
admin_pbiuii
https://pbi.uii.ac.id/wp-content/uploads/2017/10/logo-header-300x101.png
admin_pbiuii
2020-07-18 05:13:17
2020-07-18 14:36:12
Things in college life that online learning can never replace