Written by Fitriana Syarifa Ahmad
Edited by Fatwa Hapsari Alwihani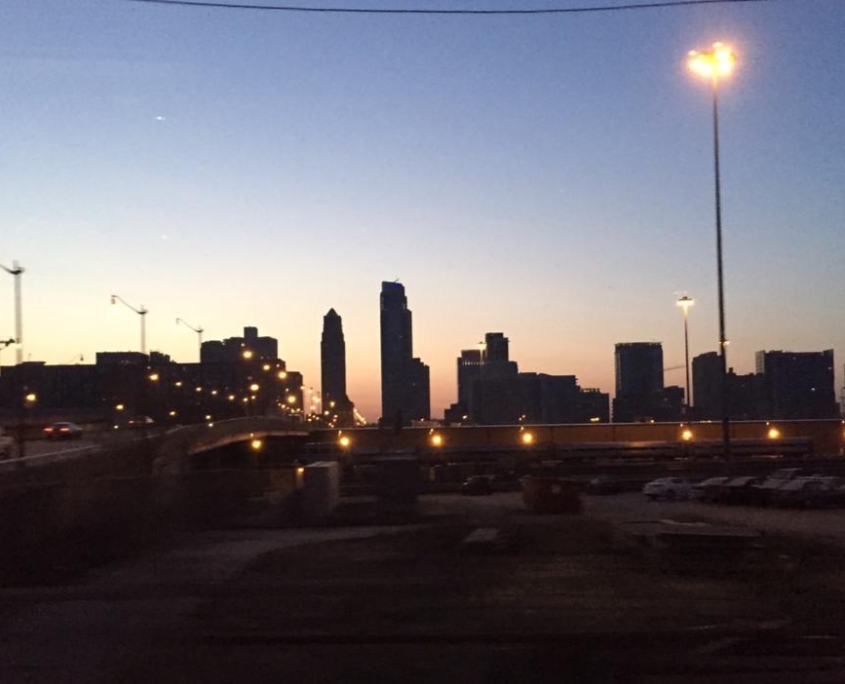 Back to the day when I was 18, In the middle of July. I stayed in my friend's really plain dormitory for several days before I got my own. I had a couple university tests in jogja at that time. My friend's dormitory was away from the hustle and bustle of the city. It was in the northern part of ring road. It was quite outlying, but for some reason her dormitory was close to the Maguwoharjo Stadium. There was quite a long of heavy traffic running a straight line of imagery between the Stadium and the dormitory. It was pretty good though, because we found lots of traditional snacks on the roadside. Even though the location of the dormitory was in the outlying area, it did not cover the possibility of convenience for getting something you need such as food, home appliances and school stuff. That was a beautiful location for me as a novice since it was very easy access to get this and that.
 On my first day in my friend's dormitory, I made a friend with a beautiful kind of person called Rahma, she was also my friend's roommate. This girl was a bit taller than me. She had a beautiful binary eye and she behaved well. She welcomed me at that time. On that day, we had a hot temperature and she took me to have a fresh cold drink at the nearest supermarket. We had a really good talk, we shared our story, which university we applied for, our hobbies, our lifes and the same funny imaginary boyfriend. We did not need much time to get to know each other. Day by day we got closer and when I moved to my own dormitory she also helped me out to clear up my stuff, organized my room, and kindly brought me a lot of healthy food she made.
I got good news, surprisingly I was accepted into one of the private universities in Yogyakarta. I did not expect this, because at the moment I fought with the campus entrance exam question. That really stressed me out yet I did it well. Finally I received the college registration and student orientation schedule. However, I felt confused on how to go to freshmen's week which was held early in the morning. The distance between the dormitory and the campus was far and I did not have a motorbike. Rahma kindly lent her motorcycle so I could use it for a few days. On the last day, I had a small accident, the motor bike scratched in the front. I did not tell her. I covered it as much as possible. When she took the motorbike she realized something, and I could not dodge it.  She was not angry at all, she just said that it was not about the scratch but the honesty. I heard those words and I felt like I was hit by thousands of hammers on my face, I apologized. Nothing changed after that, we continued to communicate and laugh together.
One day, after a few days without news, apparently Rahma was in a bad condition, she was really broken. I found out after she came and told me about what really happened eventually. She cried a lot. She said that both of her parents legally separated. She left the family. Another distress happened; she was also rejected by several part time jobs she applied for. There were always possibilities beyond things we expected. And this was the most horrible news. A few days ago she found a test that she was suffering from urine Inkontinensia. I could not give words. I just hugged her for 10 seconds at least until she felt calmer. I did not expect that life could be this heavy, she really had the perfect cookie-cutter life. Life was getting hard and hard like never before, I was sure about that. But I knew she was very strong, not everyone could be as strong as her if they faced the same problem.
I let her stay in my dorm for the rest of the day actually for certain purposes. She slept after crying out. She was really tired. I could feel that from her eyes. After an hour, she woke up. In this brittle and sensitive situation, I sat right beside her. I offered her to get out, take a walk, grab some food, have a good time, or even play video games. Whatever that was at least we have to forget that a little and be crazy as a young and free. But what happened after that is she just held my hand and asked me a simple question "What do you want when you grow up?" she said. Without any further ado, I answered that I wanted to be the president of the United States, making friends with Gigi Hadid or other famous people in Hollywood, I want to be a crazy rich person, and marry a pilot. Just that. Silly, but it was. She smiled, she said that my dreams were super complicated, instead she just had one thing, which was she wanted to be happy. "Thank god you can get everything you want, your father, your mom, your family and friends, they're always there for you and they always have been. Look! Me! Another example of bitter life. Wherever, whenever you are, take your time to feel and to be happy, it is really important to feel happy. While you get your family intact and your friends always, you get the biggest love. And that is the whole perfect life, no matter how much money that you have, it doesn't have the capability to buy what happiness is." She said that with a lot of tears. She hugged me. I was feeling good and she was also getting better anyway. I just wanted to say thank you for the little lesson that was apparently the biggest awareness needed by humans. Thank you for being alive and giving me these beautiful words. God bless us!
https://pbi.uii.ac.id/wp-content/uploads/2021/04/A-Little-Stride-To-Find-The-Definition-of-Happiness-pic.jpeg
702
1104
admin_pbiuii
https://pbi.uii.ac.id/wp-content/uploads/2017/10/logo-header-300x101.png
admin_pbiuii
2021-04-03 09:00:12
2021-04-03 09:04:26
A Little Stride To Find The Definition of Happiness